Marina Nicolaou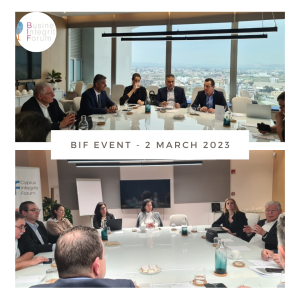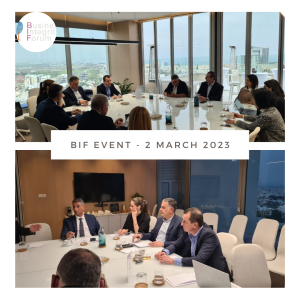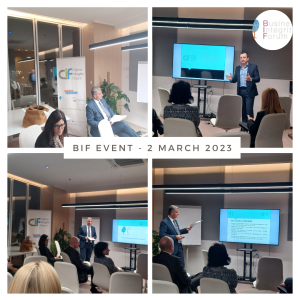 The Cyprus Integrity Forum has organised on the 2nd of March 2023 the first roundtable discussion of its Business Integrity Forum (BIF) members.  At this discussion views were exchanged by the business leaders of the BIF members as to the key challenges that the Cyprus corporate community will be facing and the importance of business ethics and integrity as the key means of a sustainable strategy.  The views exchanged and the conclusions drawn will form part of a manifest that the Cyprus Integrity Forum will be drafting and distributing to all authorities and associations of the Cyprus' business community for implementation.
This unique business event was followed by a cocktail networking event, courtesy of KENDRIS Cyprus, who cordially hosted the event at their premises.
The Board of Directors of the CYPRUS INTEGRITY FORUM would like to express its gratitude to the host, as well as to Dr Pieris Chourides, Dean Business School, EUROPEAN UNIVERSITY CYPRUS, for the outstanding coordination of the discussion. Furthermore, special thanks to all our BIF members, Deloitte, Kendris, Bank of Cyprus, Ancoria Bank, Pyrgou-Vakis LLC, Logicom, Infocredit, Grant Thornton, PWC, EY, and KPMG for their ongoing pursuance of business ethics as part of their strategy and for setting the right path for all other businesses of Cyprus to follow.