Marina Nicolaou
The Cyprus Integrity Forum (CIF) and the Chartered Governance Institute UK & Ireland (CGIUKI) have announced a significant strategic collaboration whereby the CGIUKI will support CIF's Business Integrity Forum (BIF) programme. Through the framework agreed by the President of the CGIUKI Board, Ms Victoria Penrice, and the President of the CIF Board, Mr Marios Skandalis, the CGIUKI will provide at least one of the key workshops offered to all BIF members annually and virtually address other BIF evens to be taking place during the year. Furthermore, CGIUKI experts will be enriching and reaffirming the criteria for successful membership to the BIF programme thus enhancing the status of BIF members.
Moreover, all Cyprus Integrity Forum and Chartered Governance Institute members shall have access to each organisation's technical online library and will be receiving regular technical circulars/emails on relevant topics.
Finally, we would like to note that the President or Vice President of the CGIUKI will be participating in the judicial committee of the Business Ethos Award which is presented by the CIF in collaboration with the Cyprus Chamber of Commerce and Industry (CCCI) and is under the auspices of the President of the Republic of Cyprus.
The Cyprus Integrity Forum would like to thank its below BIF members and reassure them that it will continue the enrichment of the services/support that they receive via their membership in the BIF programme:
PwC Cyprus
EY Cyprus
KPMG Cyprus
Deloitte Cyprus
Bank of Cyprus
Grant Thornton Cyprus
Ancoria Bank
Pyrgou Vakis LLC
Logicom Public Ltd
Lavar Shipping Ltd
InfoCredit Group Ltd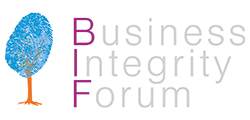 Click here for the relevant link.