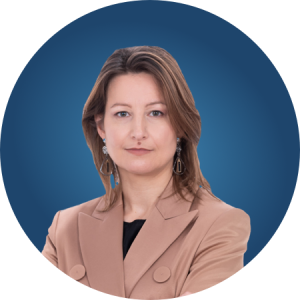 Branka van der Linden
SECRETARY
Branka van der Linden holds Bachelor in Business Administration and Master of Laws in International Business. Her background is diverse and core lies in compliance and legislation.
She is the Secretary of the Board of the Cyprus Integrity Forum (CIF) and Board Member of the Association of Certified Fraud Examiners (ACFE) Cyprus Chapter. She is active compliance and anti-fraud professional, with over 15 years experience in AML, Corporate Governance and Risks.
Branka is a Human Resources Development Agency Certified Trainer, Certified AML Compliance Officer by CySEC, and carries vast experience in Marketing, Social Media and Public Relations. She has received multiple honours and awards for her work and initiatives. Branka consults and works closely with startups, organises various events, leads numerous projects through Meaningful Synergies and believes the success of the business lies in high ethics and integrity.
---