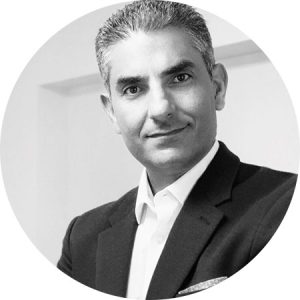 Rovertos J. Yiousellis
BOARD MEMBER
Mr. Rovertos Yiousellis is Heading the Internal Audit of Logicom Group, an international group of leading information technology companies, listed on the Main Market of the Cyprus Stock Exchange and serving more than 8,000 customers through its fully owned subsidiaries in 16 different countries.
Mr. Yiousellis is a UK qualified and trained auditor.  He commenced his professional career in Alexander Lawson Chartered Accountants, London UK from where he joined Ernst & Young (EY) Cyprus' Audit & Assurance team in 1998 until 2003. He then moved to Cyprus Trading Corporation (CTC) Group, one of the largest and most diversified, publicly listed Group of Companies in Cyprus at the time, where he held the post of Head of Group Internal Audit from 2008 until 2018, before moving to Logicom Group.
Mr. Yiousellis, is a Fellow Member of the Association of Chartered Certified Accountants (UK), holds an MBA (Finance) from The University of Manchester (UK) and is a Certified Internal Auditor by the Institute of Internal Auditors (US).
He is currently a Board Member of the Cyprus Chapter of the Institute of Internal Auditors, Board Member of Cyprus Integrity Forum (CIF) and Chairman of the Economic Crime and Forensic Accounting Committee of the Institute of Certified Public Accountants of Cyprus (ICPAC).  Mr. Yiousellis also served as member of the Parallel Parliament Committee on Public Health of the House of Representatives between 2019 – 2020 and is participating in various groups and NGOs, promoting ESG initiatives.
Mr. Yiousellis is a proud husband, father of two and a passionate sea enthusiast. He is a licenced Powerboat Examiner from the Deputy Ministry of Shipping (Cyprus), licenced yacht skipper and scuba diver.
---